West Virginia Training & Conference Center
The West Virginia Training and Conference Center (WVTCC) offers the community, government organizations and companies a modern conference center with classrooms and access to mine and electrical labs that are furnished with special equipment and the latest technology. Located conveniently near Corridor G/US-119 and the Southridge Shopping Center in Charleston, the WVTCC is available for meeting rentals, conferences and more.
When it comes to meetings, conferences, and corporate events, the WVTCC provides the perfect atmosphere for any organizations' needs. Located conveniently off Corridor G/US-119, we offer banquet rooms, classrooms, electrical training labs and a fully equipped mine simulation lab.
Ask about our safety trainers and how we can meet your specific training needs.
Events and Conferences
The West Virginia Training and Conference Center acts as a multi-purpose event facility and training hub for south-central West Virginia. The center includes flexible classrooms with two electrical training rooms, a theatre, 350-person capacity banquet hall with two catering kitchens, training tower and free parking for up to 200 vehicles. There is also a 96,000 square foot underground-simulated mine lab on the property used for hands-on scenario training for miners.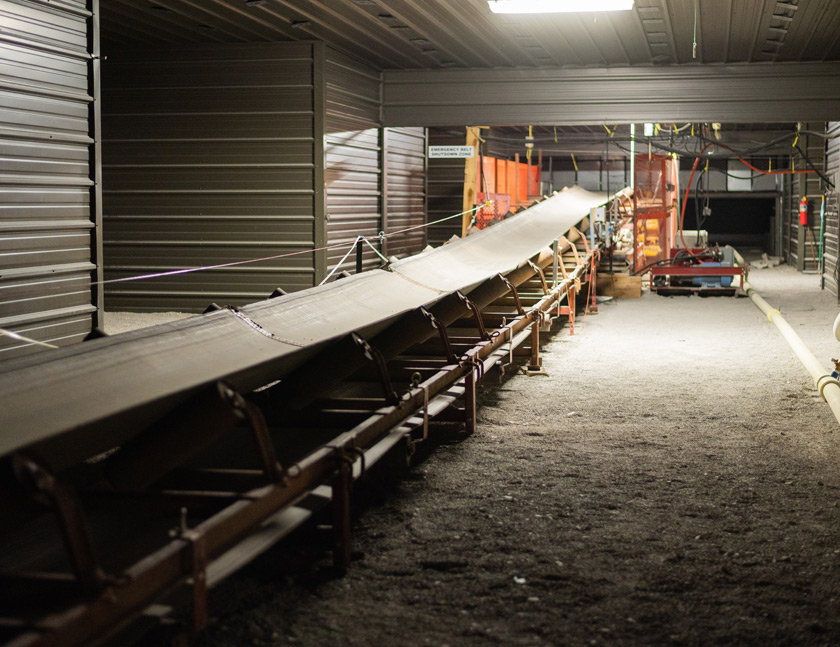 Simulated Mine Lab
Bring your team of mining professionals to our facility to explore simulated scenario mine training. The 96,000 square foot facility imitates an underground mine with heavy equipment located throughout. Miners can explore and observe the different types of problems to equip them with the knowledge they need to be safe in their work environment as well as give them the hands-on refresher training, they need to understand the various complexities and problem-solving skills that come with each profession in mining.
Booking
Need a meeting space in wild and wonderful West Virginia? The West Virginia Training and Conference Center offers conference, meeting and training rooms that are perfect for large and small events, small team meetings, depositions, interviews, trainings and more. We offer a unique, industrial modern venue that offers state-of-the-art audio visual equipment, support staff, social distance seating and upgraded sanitation methods and precautions.